Sixth Annual Symposium on Teaching and Learning
The symposium was conducted on Saturday, October 5th 2019 from 7.00 am to 2.00 pm at the City Center Rotana, Doha.
Fostering student engagement in the health sciences classroom through experiential learning is key to teaching and learning in the 21st century. Students are engaged in learning when they are able to make connections to real life, think critically, work collaboratively, and apply learning in diverse contexts. Experiential learning activities create opportunities for students to critically analyze, synthesize and reflect on their learning. Students who learn using this approach are seen to have the flexibility to adapt to a changing society where knowledge is ever evolving, with flexibility and critical-thinking skills being key to success after graduation.
Acknowledging this shift in our paradigm, we invited submissions of practice-based and research abstracts related to the theme - Engaging students through Experiential Learning. Abstracts were accepted under the following symposium streams:
Active Learning Strategies
Simulation
Interprofessional collaboration
Assessment
Curriculum
Educational Technology
SoTL
Students as partners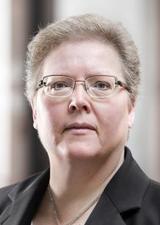 Jennifer Lock, PhD
Jennifer Lock, PhD, is a Professor and Vice Dean, Werklund School of Education, University of Calgary. Her area of specialization is in online learning, ICT integration, change and innovation, and educational development in higher education. She has expanded her work to study learning through making and makerspaces.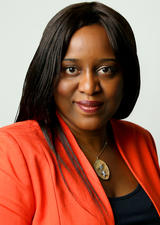 Dr. Frances Kalu,
Teaching and Learning Specialist,
University of Calgary in Qatar
Dr. Frances Kalu is a faculty member, and Teaching and Learning Specialist at the Centre for Teaching and Learning, University of Calgary in Qatar. She is currently in Qatar on a secondment from the Taylor Institute for Teaching and Learning, University of Calgary, where she holds the position of a tenure-track Educational Development Consultant. As part of her role, Frances consults with faculties, curriculum committees, and review teams on curriculum development and review projects. She also provides evidence-based educational development opportunities for faculty members to build capacity in, teaching and learning, innovations in education, the scholarship of teaching and learning, as well as curriculum.
In the past, Frances worked as a Curriculum Development Specialist at the Cumming School of Medicine, University of Calgary, where she developed the Physician Assistant Program and the Professionalism Educational Framework. She also has extensive experience teaching in the K-12 system and higher education. Dr. Kalu holds a PhD in Curriculum, Teaching and Learning, and a Masters in Educational Leadership.
Knowing the importance of foundational knowledge in learning, Dr. Kalu believes in scaffolding learning for faculty members. This interest has grown into a current program of research. Other research interests include identity development, intercultural competency among faculty members, the act of teaching and learning, and the field of educational development.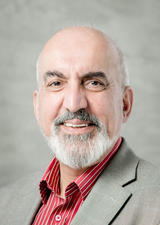 Dr. Mohamud Verjee
Associate Professor,
Weil Cornell Medicine Qatar
Dr. Verjee qualified from the University of Dundee, Scotland, UK, and worked as a family physician in Oxford until 1994 before moving to Alberta, Canada. He was appointed the Clerkship Director for Family Medicine at the University of Calgary, Alberta, Canada, in 2003 before joining Weill Cornell Medicine - Qatar in 2007 to set up the Primary Care Clerkship. A practicing physician, faculty member, teacher, educator, researcher, writer, motivational speaker, and multiple award recipient, his academic fields of interest are widespread. They include disruptive innovation in learning, exploring the metaphorical spaces of narrative medicine, and teaching empathy to students.
An alum of the Harvard Macy Institute in Boston since 2009, he completed his MBA in Leadership & Sustainability in 2015. He was accorded Fellowship of the College of Family Physicians of Canada in 2014 and selected as a Senior Fellow in mental health research in 2017, at Clare College, Cambridge University, England.
Dr Verjee is the Assistant Dean for Medical Student Affairs, as well as a Co-Director of the Family Medicine Clerkship. He is an Associate Professor of Family Medicine in Clinical Medicine, and a Consultant Family Physician with the Primary Health Care Corporation, and a Senior Consultant in Medical Education at Hamad Medical Corporation. He started to play the violin over two years ago before moving to play the cello last year. He still enjoys playing squash.
Questions?
For further information please contact the symposium co-chairs Dr. Frances Kalu fukalu@ucalgary.edu.qa