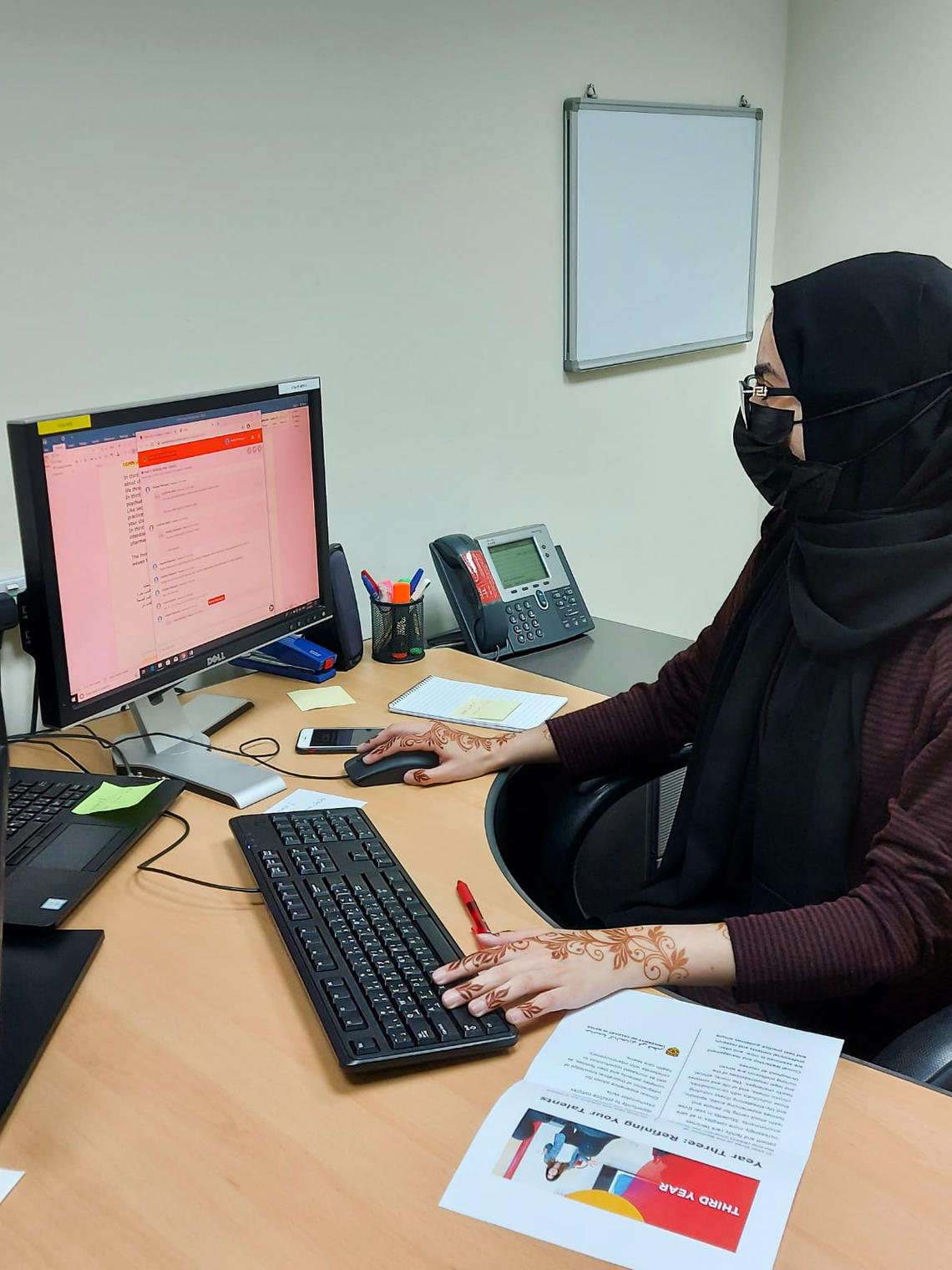 The University of Calgary in Qatar (UCQ) hosted a virtual open house on February 15th, 2020. The new and technologically savvy virtual event provided prospective nursing students a platform that aimed to spark their interest in a Bachelor of Nursing degree. In a first of its kind event, the open house provided all the practical information students require to apply, while maintaining the most effective health procedures to keep everyone safe in light of the COVID-19 pandemic.
The virtual event included an exhibition hall with six virtual booths: one for each of the four years of the degree, while another was occupied by an alumni representative to provide firsthand insight on the experience of being a working nurse. Other booths were managed by the Student and Enrolment Services department, where prospective students were able to ask any questions relating to the application and acceptance process at the University of Calgary in Qatar. The event also featured a "lounge area" that provided guests with the opportunity to read frequently asked questions, watch videos or partake in live chats with UCQ instructors.
Dr. Deborah White, Dean of the University of Calgary in Qatar stated, "Hosting such a unique event to support our prospective students reflects one of the many ways our university has shown its resilience during the pandemic. Our commitment has always been to the health and safety of our students, faculty staff and guests, so a virtual solution was the best option." Further to that, Dr. Deborah added, "Despite the many obstacles this past year, supporting current  and prospective students in fulfilling their ambitions has been our main priority. This event is an example of our dedication to them and to the health of our community here in Qatar."
Over176 attendees joined the virtual event, affirming the incredible interest of the public in entering the health and wellness sector here in Qatar. Participating students were able to download content to take away and get all the information they required ahead of the application deadline.
An highly integral element of the event included the introduction of the university's newly implemented 2020 curriculum. The new curriculum is dedicated to transforming the skills and knowledge development of nursing students, further highlighting the university's adaptive strength.
The virtual open house provided a safe space for current students, alumni and prospective students to interact and learn more about the institution and what it has to offer. The event's success reflects the University's pioneering efforts in advancing the nursing profession to help meet Qatar's developing healthcare needs. Guided by Qatar National Vision 2030, UCQ continuously aims to supply a sustainable workforce — a workforce that contributes to the economic, social and health priorities of the State.