Eighty UCQ faculty and students working as medical volunteers at 2019 IAAF World Athletics Championships in Doha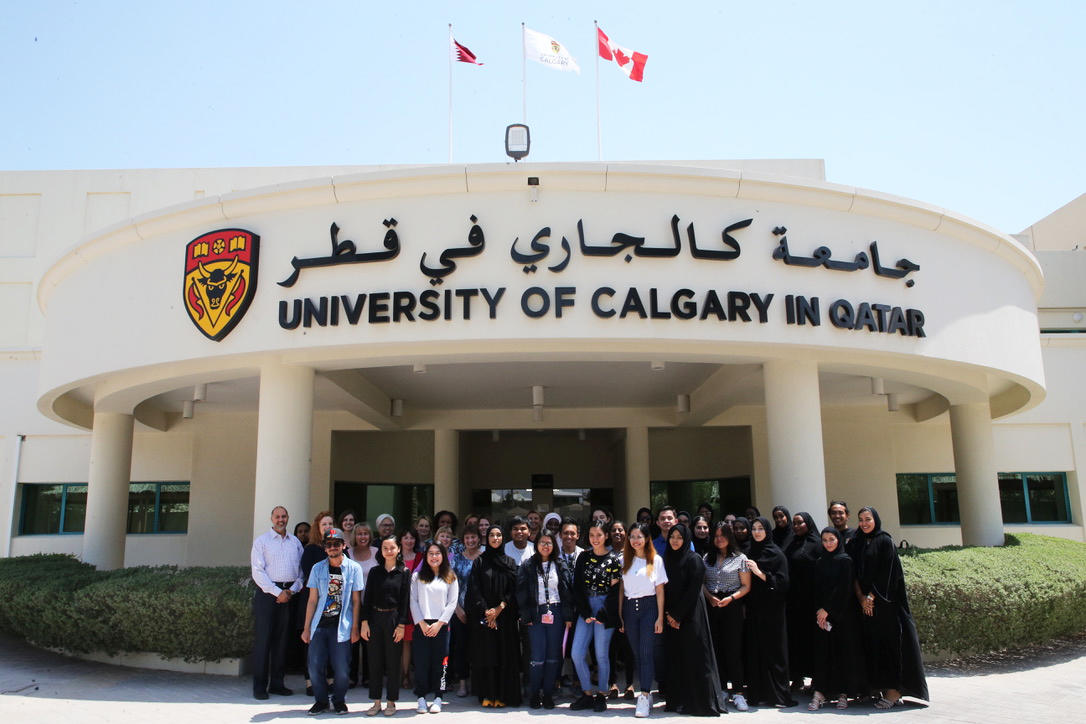 September 28, 2019 - DOHA - The University of Calgary in Qatar (UCQ) is supplying 16 Canadian instructors and 64 nursing students to work as medical volunteers at this week's Doha's 2019 IAAF World Athletics Championships.
The University of Calgary in Qatar is the country's only Canadian university and Qatar's sole provider of Bachelor and Master degrees in Nursing. UCQ volunteers are providing support to the official medical teams at both Khalifa International Stadium and venues along the Corniche.
"I'm excited to volunteer and proud to be a part of this incredible event," says Hajar Al Kuwari, a student at the University of Calgary in Qatar. "I think this is a good example of how nurses can contribute to Qatari society and to big international events like this that come to our country. It will be a lot of work and some long hours, but my fellow nursing students and I are looking forward to helping and learning as much as possible. We're doing this because we want to help Qatar and to broaden our own education."
This is a unique volunteer opportunity for UCQ instructors and students and for many of them it will be the first time volunteering at a high profile international sporting event.
"We are deeply honoured to participate in this important event for Qatar," says Haitham Kan'an, UCQ Instructor and volunteer coordinator. "This is a very practical learning experience for the students as they will observe various medical professionals in action all working as a team. The University of Calgary in Qatar is committed to helping Qatar reach its healthcare goals, so volunteering for an event like this is a natural fit for our faculty and students."
UCQ is shifting the timing of several classes to accommodate the event schedule and training, explains Kan'an. "We believe this is a very important community service opportunity that we don't want our students to miss. We want our students, and the community at large, to understand that nurses are actively contributing to Qatar's healthcare goals and making a positive impact in this country."
Established in 2007, the University of Calgary in Qatar is educating future nursing leaders. Accredited in Canada, and adapted to the local culture, the University's curriculum provides nursing students with the knowledge and expertise to become fully-integrated leaders in Qatar's healthcare sector. More than 700 alumni from the University of Calgary in Qatar work in the acute care hospitals, primary health centres, and clinics around the country.